Our rosettes are printed using high quality foil in gold or silver metallic. Additional colors are available upon request.
Side and middle streamers can be printed vertically, horizontally, or using a combination of both.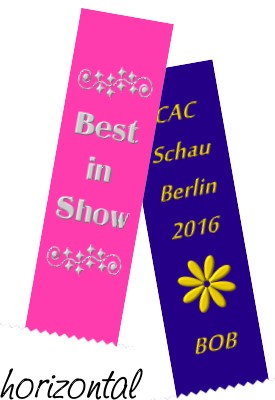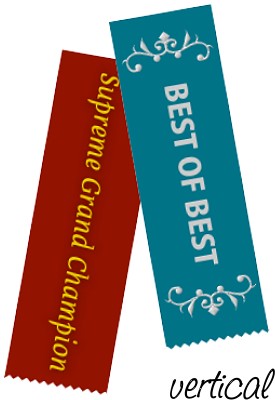 We have a collection of designs and logos available for use, or we can print your individual designs (for example club logos) - just ask us!

Print on the middle streamer is included in the price of each model.


If you would like us to print your own individual logo, there is a one-time set-up fee of 30 Euro.
Print on one or both side streamers (i.e. for sponsors' names) is also available at an extra charge.